India 2002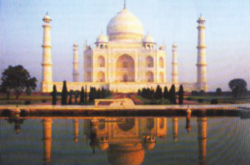 Dear Villagers,
In January of this year, Somervale School, Midsomer Norton was visited by a company called World Challenge who arrange expeditions to Developing Countries. They came to talk, during a special assembly, about a Team Challenge for pupils in year 10,11 and 12. They would like to take a group of us to Rajasthan in North Western India in the Summer of 2002, for a month long Expedition and Community Service.
The trip will include 17 months of organisation, training, and fund raising. We would have to raise around £2500 each!
The training will include 2 days on Exmoor or somewhere similar for us to train together as a group. We will also have to research the culture, politics, money and language of India within the group.
Hannah Smith and myself (Megan Holland), both pupils of Somervale School, thought it would be an experience of a lifetime, an opportunity to help others and also it would be good for using in applications for University and for our future careers.
The group consists of 13 pupils that have to fund raise individually and as a group. We have already started to fund raise and have worked together as a group when we did 2 days car washing for the teachers at our school at recent inservice days and we were quite successful.
Therefore, we wanted to ask the village whether it would like to help us in anyway? If there are any jobs, such as, babysitting, odd jobs, etc., that villagers are willing to pay us a little for we would be extremely grateful.
Please contact Hannah on 01225 837301 and/or myself, Megan on 01225 833348
Thank you.