Martin Fahie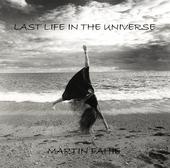 Wellow muscian Martin Fahie has just released his Acoustic/Ambient instrumentals CD called "Last Life in the Universe". The CD comprises 18 tracks by Martin Fahie with a theme of acoustic moods for mellow moments. This CD would make an ideal solution for those tricky Christmas present conundrums at just £6.99. Why not e-mail Martin or telephone him on 01225 840502 to order your copy now. Copies of the CD are also available from The Parlour Shop, Wellow where any sales will also generate a donation to the this vital village voluntary enterprise.
You can listen to a sample of the music by visiting www.myspace.com/martinfahie and hear 4 tunes from the CD (+subscribe to myspace & get access to photos on this site - subscription is FREE)
What the critics say:
Venu - Myspace Xmas Bash at Invention Studios, Bath (Sat 2 Dec)
Martin Fahie plays some accomplished countrified folk......
(Tamar Newton)