Wellow Parish Council Elections May 2015
Wellow Parish Council Elections
Thursday 7th May 2015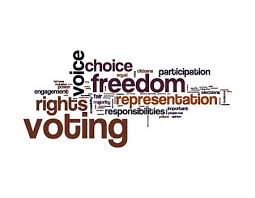 Below are details of your prospective candidates for the posts of

Wellow Parish Councillors 2015 to 2019

The current Chairman of Wellow Parish Council has posed the following questions to each of the candidates:-

A. What skills / experience / knowledge would you bring to the Council

B. What you would like to achieve over the 4 year term


The current Chairman of Wellow Parish Council has been asked a series of questions by parishioners which they would like answered by each of the candidates:-


1. Do you want any more houses in Wellow? If so, where would you put them, what style would they be, what level energy efficiency, and what type of accommodation (social housing, family house, retirement home, etc).

2. As a Councillor you will be expected to comply with the Nolan Principles – the 7 principles of public life. See http://bit.ly/1HVjjPL. If a proposal to install a wind turbine on one of the hills around Wellow came to the Parish Council, what process would you expect Councillors to go through to comply with these principles, and especially evidence their Objectivity.

3. The effect of climate change is of major concern for the future. In what ways would you encourage Wellow, individually or the parish as a whole, to reduce it's carbon footprint?

4. How do you propose to represent and cater for the under 25's of the village.

Where answers were received to the above questions and/or a personal statement submitted by each the prospective candidates then they are set out below. (A = answer to question A above, B = answer to question B above, 1 = answer to question 1 above, etc.) If answers are contained within a personal statement they may not have necessarily been attributed specifically.
You can vote for 9 Parish Councillors from the 16 candidates standing
CANDIDATES APPEAR IN ALPHABETICAL ORDER
ANDREWS, Heather Stephanie

A. I am a recently retired Hospital Consultant. I consider myself most fortunate to have lived in Wellow for the last ten years and value the great community spirit. The village is wonderfully historic and the surrounding countryside idyllic due to the able maintenance of our local farmers.

In recent years the village demographics have altered with the arrival of many more young families. This inevitably leads to change as the needs of children and young people are different to those of the older generation. So we need to move forward but at the same time recognising what has gone before. Village institutions such as the shop, school, bus and sports facilities can only benefit from these changes.

I have served two terms on the Parish Council and wish to build on the progress made during that time. I am proud to have been involved in the genesis, development and realisation of the exciting Wellow Sports project which will hopefully provide a social hub for the village with "something for all". I always believe that where possible, one should add to the gaiety and quality of life and to that end was co-organiser of the Village Jubilee celebrations and am the organiser of the annual " Christmas Carols on The Batch."

To further our passage into the 21st century Wellow needs a proactive rather than reactive Parish Council. In my view major projects for the near future include:

B. The establishment of a "CIO" (Charitable incorporated organisation) to streamline the
administration of the play park, village hall and playing fields
The improvement of broadband services
The further development and support of environmental issues.

Major decisions will require active consultation with the community. I believe that it is the duty of The Parish Council to respond to any consultation without bias or prejudice.

VOTE ANDREWS FOR PROGRESS AND MEASURED CHANGE.

BAILEY, Lesley Ruth
A/B. I am Lesley Bailey and have lived in Wellow for more than 30 years, serving on the Parish Council since January 2014. This has added much to my previous knowledge and understanding of the village and I now realise the importance of the decisions being made by councillors regarding many aspects of the welfare of it's inhabitants. One has to be objective and altruistic and always act in the interest of the majority and also within legal guidelines. The Parish Council can take contentious issues to a referendum where a decision can be made by vote.
1. It seems likely that we shall need more housing within the village and, therefore, consideration would be given to the type of accommodation most needed. We are a small village and some population increase could enhance the viability of amenities such as the school and shop.
3. Today, we are all aware of the importance of environmental issues- all forms of pollution, energy usage and efficiency (with consideration given to renewables), traffic, waste management, open and green spaces etc. I believe our carbon footprint must be kept minimal. The introduction of the Wellow Oil Group and Community Bus are of great benefit.
Wellow is a village giving great quality of life to a cross section of people who, by birth or choice, are inhabitants. I believe change is inevitable and essential to avoid stagnation. Since its conception, I have supported the Sports Development at the playing field. With conviction, I believe it to have the potential to be of enormous benefit- a social and cohesive amenity, central to the village, to be used and enjoyed by all. My initial enthusiasm was for the young and was aware of the lack of recreational facilities when my sons were growing up. This has now been addressed and, additionally, will enhance the health and welfare of us all. It will be a success beyond my hopes thanks to the many who have given so much time, expertise and dedication.
I would consider it to be a privilege to be elected to the council and to serve the community to the best of my ability.

BETTS, Shirley Anne

A. Living in the village for over 30 years – supporting various activities including helping to organize the Traditional Wellow Flower Show for the past thirty years. Helping to keep alive other Wellow amenities The Village Hall – Parlour Shop- Church – Pub- supporting the Luncheon Club – Pop in Tuesdays . Served on the Parish Council for the past 12 years.

B. Some form of Traffic Calming is a must. The resurrection of the Bus service through the Village.

1. There is already sufficient Social Housing in Wellow i.e.Manor Close Hungerford Terrace, Henley view, The senior citizens accommodation is dwindling A return to Manor Close of a Warden controlled environment, it seemed to worked very well when I first came to Wellow. First time buyers houses would be welcome if land became available. New houses would hopefully have all current energy efficient devices installed.

2. To take into consideration neighbouring property and the effect of noise and visual pollution. Solar panels can reduce electricity bills. The final decision is made by BANES . I would be expected to comply with the Nolan principles.

3. Reintroduce a regular bus service to incorporate a round robin through the neighbouring villagers of Combe Hay, Shoscombe – linking with the Doctors surgery at PSJ and the Park and ride at Odd Down. A vital link for rural villagers of all ages. Invest in an Electric car – Ride a bike if you can –To take up any opportunity to install Solar Panels or any other energy saving devices.The community bus to be kept for what it is already used for as a taxi run for the schools and outings for various societies within the village.

4. The needs of villagers should be treated equally regardless of age or gender. Individual needs would always be changing from infant and other schools to College/University/Work/Career/Parents input. In addition to the added attraction of mobile phones/computers/ iPads etc.
For the younger element of the Village, Disco, Film and Quiz evenings can be introduced or suggestions from themselves.

CAUDLE, Pat

A. I have lived in the 'West End' of the village for 6 years; known some of the residents for many more years, and have ridden horses in and around the parish for some 15 years.

My 45 year working life was spent with the general public and I finally retired as a legal assistant, from my husband's legal practice which specialised in residential conveyancing and elderly client work, three years ago. I have been a Parish Councillor here for 4 years and am currently the Chairman and an active volunteer of the Wellow Group Riding for the Disabled. I have in the past been a school governor.

My long career (and 3 children) has given me skills and experience in talking and listening to people from all backgrounds: I believe I have common sense and can use my past experience to the benefit of the parish.

B. Over the forthcoming 4 year term I would like to continue with the daily work enabling the smooth running of the parish, and have a particular interest in planning and building conservation. I have no personal goals to achieve. I aim to serve the parish as a whole. I would like to see harmony restored to the parish.

1. If any development is to take place then I consider reasonably priced retirement housing may be welcomed by residents who wish to downsize but remain in the village. Maybe a small, energy efficient, development: and subject to many factors, perhaps on land on the western edge of Wellow. I'm open to suggestion!

2. I think it goes without saying that these principles (honesty, integrity, openness, accountability, selflessness, objectivity and leadership) must be complied with.

A proposal to install a wind turbine would be considered and discussed as a planning matter, in accordance with planning law, but a final decision will always be made by B&NES and not the Parish Council, who can only make recommendations.

3. Parish Councillors are not political and should not be on the council to fulfil their personal beliefs. However, as non-contentious (I hope) wish I would like to see B&NES fund and reinstate the weekly bus service to Bath. This may run alongside the community bus, which is now largely a school bus. Likewise I wish to see the mobile library continue. Both these services save road use, as well as being important social services.

4. Sorry, no differently from anyone else. This is not a party political election and the parish councillors are here to represent the whole parish equally, regardless of age etc.

CHAUVEAU, Stefan Patrick

A/B. My name is Stefan Chauveau and I have lived in Wellow for four years.
I was brought up in the countryside and I am thrilled to be able to
return my family to the countryside so that they may enjoy the same
type of childhood experiences I had.

My experience is as a self employed computer consultant with 20 years
experience and in this time I've dealt with many companies, looking at
their unique work practices and objectives, to design software which
helps them operate more efficiently. For this I've developed a set of
skills that includes listening, analysing, and problem solving, which
I hope can be of use if elected a Parish Councillor.

1. HOUSING
I do think climate change is worrying so I am not a great fan of
adding housing to rural areas without public transport and high speed
broadband because it only offers one realistic option for new
residents, the car. However, I would look at a new proposal that
doesn't threaten our built and natural environments whilst delivering
some tangible benefit to the community.

2. I would start by saying I am familiar with the Nolan principles and
intend to look at any future quality of life enhancing proposals using
considered, rational, decision making. I will do my utmost to act in
good faith towards the community and vote for the wider good, taking
every opportunity to improve the quality of life for parishioners and
make the parish a supportive environment for it's residents. I also
would come to serve with the realistic notion that every proposal will
have it's objectors and if, as your representatives, we are to achieve
any forward momentum, strength may be needed to proceed based on
delivering majority wishes and benefits.

3. CLIMATE
My position would be that a well thought out comprehensive proposal
showing significant benefits to the local residents deserves impartial
consideration. The shop and the community bus are already wonderful
assets to the village and help busy residents to be less reliant on
their cars. I think it would be important to find ways that the
Parish Council can support and encourage these and other initiatives.

4. YOUNG
Much of the playing field enhancements have been carried out with
young parishioners in mind. If elected, I would like to work to
support programmes that appeal to our young so they get out and enjoy
the sports amenities whether that be with their families or via group
coaching, clubs and camps. I look forward to hearing from this group
on what else they would like.


CHIVERS, Susan Elizabeth

A/B. I am a retired garden writer and a lecturer and Andrew, my husband, (known universally as Chiv) and I have lived in Wellow since 1976. We did stray to Midford at the beginning of the 1980s for a couple of years but the charms of Wellow drew us back. Both our sons were born and raised here.

Over the years we have been privileged to get to know lots of Wellow's inhabitants, both those whose families have lived here for generations and those who have come to live here in recent times, and we have greatly enjoyed being part of the community.

I served on the Parochial Church Council and was its secretary for several years. I have also been on the Horticultural Society Committee and in that capacity helped to organise speakers and visits. At present I am serving on the Committee of the Friends of St Julian's. This is the first time that I have stood for the Parish Council.

Apart from my village activities, I have, at various times, been on the national committee of the Garden Media Guild, been a Governor of the Royal High School and a bereavement counsellor for Cruse, the bereavement counselling charity. I have also served time on the local committee of Action Research and have recently volunteered to help raise funds for the Gemini Trust, a charity dedicated to helping the homeless in Bath.

As a relatively long- term resident, I think I have some perspective of how the village has evolved over the past nearly 40 years and its strengths and its weaknesses. Like everyone who loves living here, I am anxious that It retain its unique character and charm, but, at the same time, I recognise that the demands of 21st century living mean that places, even as small as this village, have to evolve and encompass change. As a member of the Parish Council my aim would be to ensure that our community looks to the future as well as the past and, in so doing, becomes an even better place to live.

1. As there is a national housing shortage, I would support the building of a small number of new houses in the village, in particular affordable housing for young people. This is assuming that suitable land could be found for in-filling.

2. All Councillors have to abide by the Nolan Principles. If there was a proposal for a wind turbine, then appropriate consultation would have to be followed, objections heard, evidence taken etc and all other procedures followed to the letter.

3. Assuming that the principal carbon footprint in the village is domestic energy usage, I believe the Parish Council should make new efforts to reduce this. Principally by encouraging more households to sign up to the Government's Green Deal.

4. The survival of the village depends on encouraging young people to come to live and stay here. The provision of houses that they can afford to buy would help this to happen. (See answer to Question 1) Also, Improvements to Broadband is a must.

CLARKSON, Debbie
A/B. My name is Debbie Clarkson and I am proud to have served on Wellow Parish Council for the past 4 years. During that time I have been on the Planning sub-committee, helped to organise a successful Jubilee celebration, organised the Community Speed Watch sessions and served on the Wellow Sports Committee as a Parish Council representative. I am also a volunteer Information & Advice worker for Age UK.
Every so often proposals are brought to the Parish Council that make a large impact upon the village. Over the past 4 years one such proposal was to install new sports facilities on the playing field and I believe that a village referendum was the best course of action to gain a clear picture of the level of support for the project. Due to a clear majority in favour, Wellow Parish Council voted for the project to proceed. In the future there may be other large proposals such as housing developments, wind turbines and other renewable energy schemes where a referendum may be a useful tool to gauge the opinions of parishioners.
In regard to reducing the effects of climate change, Wellow is fortunate to have the Wellow Oil Group and the Wellow Community Bus both of which contribute towards reducing Wellow's carbon footprint. The presence of a multi-sport playing field in the village provides not only for good physical health but also as a social hub for all age groups, just a walk away for most people. We must always be open to ideas that reduce our energy use.
Time does not stand still, change is inevitable and there will always be new ideas forthcoming about ways in which to improve the lives of Wellow parishioners. If elected I will endeavour to keep an open mind on all matters brought before the Parish Council and to work in the best interests of the community.

DOMAN, Lyn Francis

A/B. I would strive to represent the views of all parishioners and to work to benefit all those living in the rural village of Wellow regardless of age. I would hope to judge each issue on its own merit.
DOMAN, Paul John

A/B. If I am elected to Wellow Parish Council my main aims will be to enhance village people's lives, supporting local business but at the same time trying to keep Wellow a rural community.

HANDEL, Julia Grace
A. My name is Julia Handel and I have lived in Wellow for the past 16 years.
I am a mother of two teenagers and an 11 year old, our children have all attended the village school. I have recently completed my return to nursing course. My nursing career has equipped me with many skills to work in public service. Formerly as a junior ward sister I had to demonstrate good negotiating skills, practice using integrity and objectivity while always being accountable. Today public service has to adopt a culture of openness and transparency.
B. My vision as a counsellor would be to ensure we are providing the help and support, the elderly generation require. Looking at issues such as "loneliness". Over a 4 year period I would aim to have a scheme in place which involves our teenagers who want to undertake voluntary work [perhaps for the D of E award] to help with such needs.
In response to the questions;
1. It may be likely that more housing is required in Wellow. Demographic factors such as an ageing population may influence this. Any proposed major changes in the village relating to housing or the placement of a wind turbine requires a structured fair and open process before decisions are made. Respect for all points of view is essential.

2. I support the initiatives in place to reduce our carbon footprint such as the Wellow community bus which reduces the journeys made by parents transporting children to school.
It would be a privilege to be elected and serve on the Wellow parish council.

HARTIGAN, Mark Patrick

A. Ex soldier and now in business. I have experience of running large complex organisations in demanding situations. I am Chair of a number of businesses and sit as a member on others.

I would act only in the interests of the whole village and try to ensure
fair treatment and inclusion. I have no set view on housing nor for that
matter am I campaigning to support any particular group, be they interested
in house building, the young or conservation. I will treat the village needs
and requests with an open and even mind and recognise the policies and
procedures that are in place to try and ensure sound village management and
put past divisions behind us.

KARTHAUSER, Josef Lawrence Paul
A/B. My background is many and varied, but I have made my living over the years as a technologist and engineer, and more recently as an entrepreneur. I am process orientated, and have a strong background in business and finance, and a love of understanding how things work, and robust and elegant systems.
I am a pragmatist and an optimist; I like to consider all view points and build bridges between parties, and always seek to find win-win solutions in all disputes.
I was co-opted onto the council three years ago, and I have worked hard in that time to provide a balance and measure to proceedings. In particular I have worked hard to make sure that all view points have been present within the recent Sports project considerations, and to keep the council acting in a transparent and responsible way.
I don't have an agenda, or set of goals that I'd like to achieve within the parish over the next term, but I'd like continue to serve the community, bringing a sense of fairness and progress to all issues, whatever they are and however they arise.
As the father of three young children, I am especially concerned to make sure that the community continues to grow and support not only the needs of folk today, but our needs of the future as that unfolds.

KOTCHIE, Stuart Edward

A. I moved to Wellow about 18 months ago with my wife and young family. We love Wellow because of the community spirit that we have found here and the pub's not bad either. My wife Rachel, has volunteered to assist on the village shop committee and I felt I could offer my services on the Parish council.

I'd say I have an eclectic mix of skills that reflect a varied employment history. I worked in Television Production for many years running an independent production company, my previous job was to be in charge of 200 commercial properties and a similar number of staff at the Environment Agency and I am currently working with a property, change management and commercial design consultancy.

Whilst my television production skills might not be called upon to make a Wellow documentary, I have a strong background in practical sustainability, particularly in buildings, and my property and people management experience might prove useful. I have replaced our oil heating system with biomass and I have an electric car. Both of these decisions made practical, sustainable and financial sense.

At a previous property when I lived in a middlesex village, I was asked to represent the community against a conversion of the old bowling green into residential homes at a planning appeal hearing. The planning appeal by the developer was not upheld and the communities concerns over the site's over development were seen to be justified.

B. Over the next 4 years I would like to support the Wellow community going from strength to strength. We need to support efforts to make the village shop sustainable. I would like to see more community and Parish Council focus on bringing 21st Century Internet service to the village as this would benefit the entire community including the school. We might be able to take advantage of the highways resurfacing works planned in 2015/16 to get a fiber duct laid to the village.

1. I'm happy with the one house we have in Wellow and am not planning on having any more! But more seriously we have a major housing shortage in this country and at the same time a need to preserve the village community we all enjoy. These are not always going to be mutually agreeable so any development proposal would need to be considered on its merits together with the community's opinions.

2. Any councillors with a vested interest in the project would need to declare this and abstain from any decision making. The remaining councilors would then review the application on its merits together with any objections, satisfy themselves that they hold all pertinent information and evidence in order to take an informed democratic decision.

3. From my professional and personal experience it's often the little things that can make the greatest difference. I'd happily bleat on about steps individuals can take (that are cost effective and affordable) to reduce their carbon footprint, I could show people both the small and bigger things I have undertaken at home, or even run through the financial benefits of the renewable incentive (that benefits both domestic and commercial properties). But, I fear that this response might get a bit long and potentially put off people who up until now thought they might vote for me! So for now – if you haven't already done this, draft proofing and roof insulation (but don't forget about ventilation!) Good first steps.

SWIFT, Averil Susan

A. Having been born and brought up on a farm in Wellow I have gained extensive knowledge of country life, as well as participating in village activities past and present and wish to encourage a vibrant sense of 'village community spirit'.
Working as a civil servant for over twenty years I have experience as a team player which I have used to help organise charity events. In the past I served as Clerk to Wellow Parish Council and was an active member of Wellow School PTA.

1. I would not like to see Wellow become a 'dormitory' village and feel each planning application can only be dealt with on its own merits at the time of applying.

2. A Working Party should be formed to research the issue i.e. visits to Villages of similar circumstances for pitfalls to be avoided; instigate a questionnaire ; target concerns for a public meeting with visitor speakers for and against. After gauging public opinion act accordingly. Once decision is reached instigate a process of reassurance if needed.

3. Needs exploration of ideas, funding and seek examples i.e. Ashton Hayes, Cheshire, England's first carbon neutral village.

WHEELER, Timothy

A/B. I have lived in Wellow for 17 years. Both my children went to St Julian's School and I became a governor there and was Chair for 2 years. I much enjoyed that job.

I am keen to support Wellow and have been a member of the Parish Council for approximately 2 years. My particular responsibility is the children's play area. I also support the development of the sports facilities, which should be available for all age groups in Wellow. We live in Vale View Cottage on Mill Hill, currently a road of much development ... parking is becoming problematic! As you will see from the sign outside our home, I support the Labour Party and this is largely the result of working for the NHS, which brings you into contact with all parts of society.
1. I would not wish for more houses in Wellow. But if any were to be added I would favour social housing to be built in a manner that was sympathetic to our existing architecture.
2. I would not support wind turbines in our locality. And on the same theme, I would not support fracking.
3. Wellow should address it's methods of home heating. House by house.
4. Re a question from the children of Wellow. I think the sports development is one way of addressing your needs.

WRIGHT, Billy

A. For the past twenty years or so I have worked across the telecoms, media and technology sector in senior management and executive roles for companies such as Orange, Warner Bros, Nokia and Samsung. I am currently 'Chief Operations Officer' for Samsung Europe with responsibility for digital content strategy, planning, business operations, communications and PR. My work typically involves 'line management' responsibility for large teams of staff across multiple office locations in Europe or globally. Plus 'project management' responsibility for the delivery of specific business initiatives ranging from the creation of innovative content propositions (video, games, applications etc) through design and delivery of IT systems to communications planning for the launch of new products and services.

My career started in a very different place: I attending the Royal Military Academy, Sandhurst and served as a commissioned Army Officer. I resigned my commission in the mid 90's which is when Justine and I were married. We moved to Wellow not long after that and have three children all of whom have grown up here (save for a couple of years spent in California when I was working for Warner Bros). Ben is nearly 18, Rosie 16 and Louis 11.

I hold a First Class Honors Degree in Electronic Engineering from Bristol University. Until recently I was the Vice Chairman of the Mobile Entertainment Forum, a cross industry trade association. And I sit on one of the advisory boards for Ofcom (the telecoms regulator).

B. I would very much like to see Wellow move on from what has been a difficult period. I think it is critical that councilors work in the interests of the entire parish and put past issues behind them. My number one priority would therefore be to find a balance between preserving what we love about living here whilst considering sympathetic improvements that benefit the parish as a whole.

1. I am not a planning expert so can only comment based upon what I consider to be 'common sense'. House prices around Bath have shot up in the time we have lived here. Many houses in Bath and most houses in Wellow are now unaffordable for first time buyers regardless of profession. So more housing in the Bath area is required and perhaps some of that requirement could be served in Wellow. But much of Wellow is classed as 'Conservation Area' and in part is an 'Area of Outstanding Natural Beauty'. Many houses within Wellow are listed. So there are significant restrictions on build activity, new and extensions to existing stock, and that is largely a very good thing. If we are to extend or build new housing in Wellow the overriding priority should be to develop 'brown-field' sites as opposed to eating into farmland or natural countryside. New housing must comply and hopefully exceed building regulations for energy efficiency. The type of housing depends upon many factors including demand at that point in time, National and Local government direction and of course what parishioners consider most important. According to the Wellow Parish Plan of 2006 the priority should be 'affordable housing and housing for first time buyers'. I believe this is still the case but the council should listen carefully to parishioners before any decisions are taken, noting that at the time of formulating the plan a sizable majority were against any further house building within the Parish.

2. The Nolan Principles are Selflessness, Integrity, Objectivity, Accountability, Openness, Honesty and Leadership. In reaching a decision about installing a wind turbine or indeed any other matter put in front of the council each councilor should consciously work through the principles to ensure both their 'outward' behaviour and 'inward' decision making process are in line with the principles. And they should feel confident in checking the behaviour of other councilors if they are falling short. Arguably the most difficult principle to 'live up to' is Objectivity simply because we all have different backgrounds and experiences which can often give us different perspectives on a given situation. In most instances this is a very good thing as we can make more informed decisions when multiple angles are considered. If there is a disagreement we should fall back on the available data and insights in order to make a quantitative, fact based decision. This is the opposite of making a qualitative decision based largely on emotions, speculation or hear-say. In making a decision about installing a wind turbine on a hill near Wellow there would be an awful lot of both quantitative and qualitative data to consider. The council should focus on the former but listen to the latter.

3. The transition from carbon based fuels to renewables is a defining issue for the 21st Century. Pretty much all of the 'big impact' decisions will be taken at a national level BUT there are many things we can do at the Parish and individual level. No effort is too small. It is the cumulative effect that really matters. At the Parish level I believe the work Richard Holland has put in to set up and maintain the Wellow Oil Group is fantastic. Many houses in Wellow still require oil for heating and hot-water. That will likely change over time but for now the Wellow Oil Group saves members money and more importantly it considerably reduces the impact of oil tankers delivering to the village by aggregating demand and streamlining supply. The Village Shop also has a role to play in reducing trips to the supermarket, in addition to the many other benefits it delivers to the community. The Two Tunnels cycle path is the best way to get into Bath on a Spring day that we have discovered. The Parish Council should encourage and support the establishment of these and similar schemes in addition to whatever is permissible through the planning system as relates to installing renewable energy sources such as solar and wind. Of course the decision making process for large-scale renewable projects is complex and every case is unique so a blanket 'yes' or 'no' answer is not possible or sensible.
And let's not forget there is much we can do at the individual level. As a family we recycle absolutely everything possible. We keep chickens that eat most left over food scraps and we compost pretty much everything else. So as a household of 5 we produce around one bag of rubbish a week. Over time that makes a big difference to land-fill requirements. Everyone needs to do their bit!


YOUR COMMUNITY NEEDS YOUR VOTE
Please note that The Polling Station is now at Wellow Village Hall
7:00am to 10:00pm on Thursday 7th May 2015